The digital menu for food/beverage businesses unlocks new possibilities for modern, fast and quality service for your customers.
Suitable for: Cafés – Bars – Bistros – Restaurants – Beach bars- Playgrounds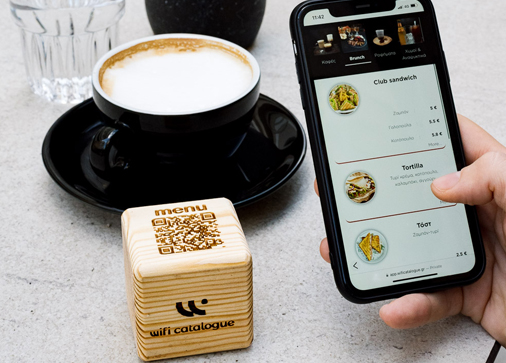 Interactive and configurable digital menu

Adapted to the style and aesthetics of your business

Includes categories where customers can see all products with or without photos, prices and detailed descriptions

Promote your business's social media

Option for automatic translation into more than 100 languages (free)


Option to display ads before the menu display

Unlimited changes at no additional charge
The most user-friendly management tool on the market; our menu management platform was completely redesigned in 2021 based on experience we had accumulated since 2015 and our users feedback. Now, it's even easier and faster for you and your staff to use!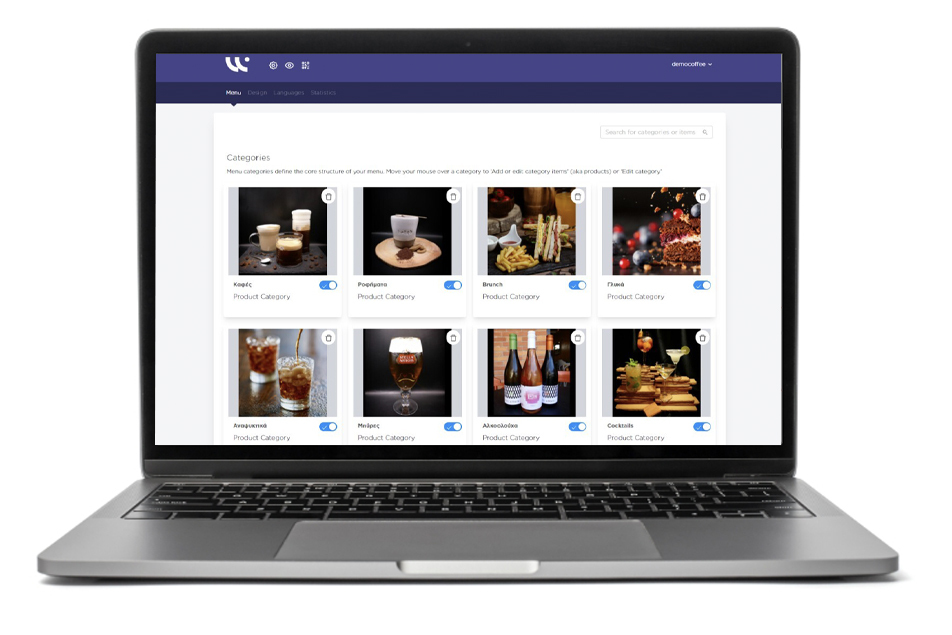 Access is free and offers these capabilities:
Instant price changes
Create new categories and products
Activate/deactivate products based on availability
Easy to add photos by drag & drop from your computer
Display menu visitor statistics
Change menu colours